Tommy's Room at Masterfonics
Tommy Dorsey performs his work in a stunning mastering room designed by Tom Hidley. The 28Hz monitoring environment features Kinoshita / Hidley two-way monitors with TAD components and high level passive crossovers driven by bridged Cello Performance II amplifiers. The system allows for enormous headroom and accurate, fatigue-free monitoring.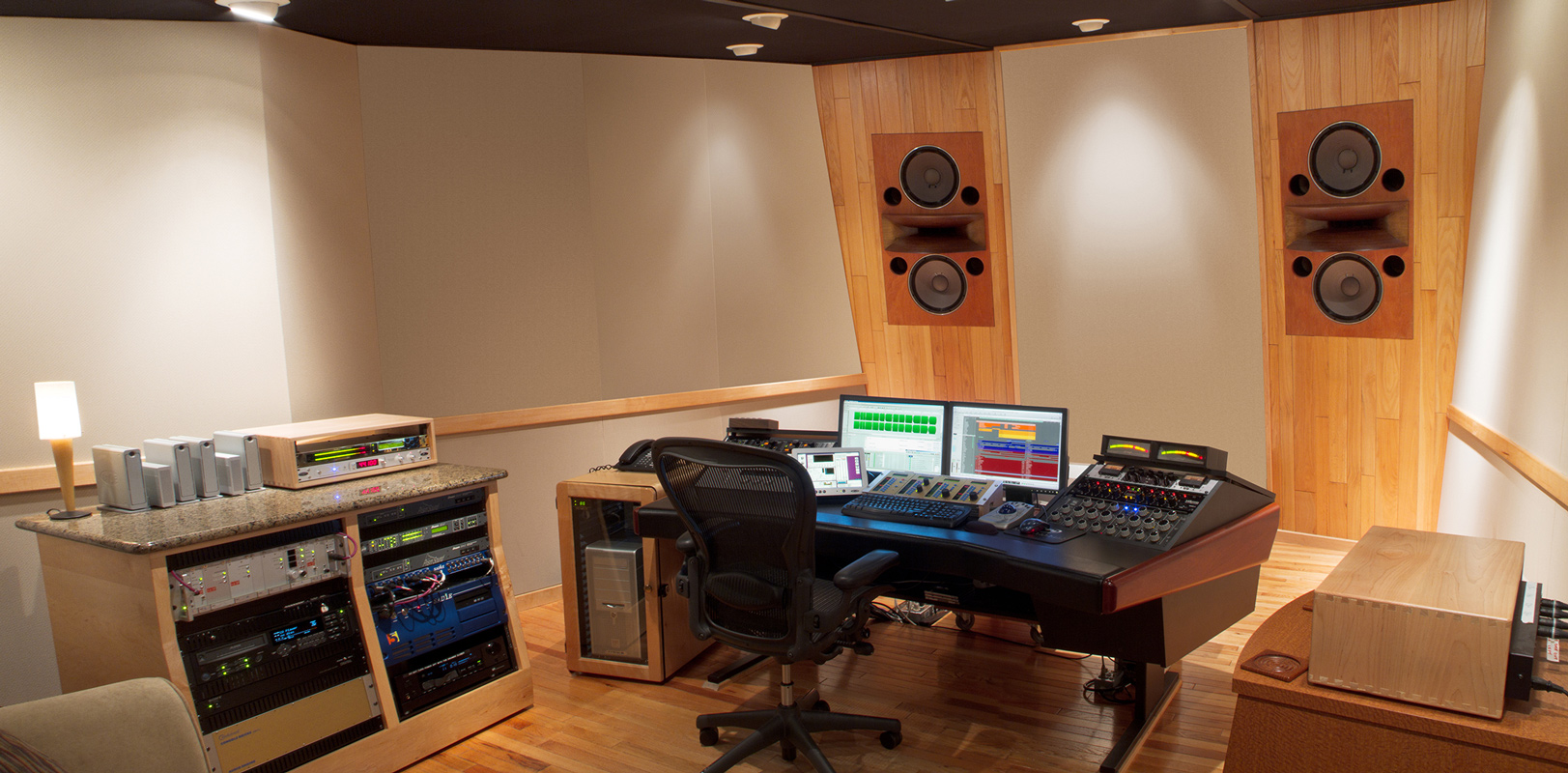 The latest mastering technology can always be found at Masterfonics. Sound processing equipment includes Weiss EQ and Dynamics, EQ and routing from Z-Sys, a SADiE DAW, and additional processing by Sontec, Millenia Media, Manley, Waves, Crane Song, Sony and others.
Archival and restorative mastering is available with the CEDAR hardware and software. Digital conversion and clocking is by Prism, Lavry / DB Technologies and Antelope.
ARCHITECTURE AND DESIGN
BY TOM HIDLEY
The rooms designed by Tom Hidley at Masterfonics were built from the ground up with proper acoustic performance being the priority. With a structural shell larger than the finished room size to accommodate acoustic treatment needed to maintain near-anechoic performance at very low frequencies.
LOCATED IN THE HEART OF MUSIC ROW
Music Row is an area southwest of Downtown Nashville, Tennessee and is home to hundreds of companies related to the entertainment industry. Music Row is centered on 16th and 17th Avenues South (called Music Square East and Music Square West, respectively). In this area one will find the offices of numerous record labels, publishing houses, music-licensing firms, recording studios, and video production houses, along with other businesses that serve the music industry.